With ViewClix, seniors can enjoy live video calls, receive new pictures, and view sticky note reminders.
Keep your senior connected — improve their quality of life.
Isolation may lead to increased risk of dementia in seniors. ViewClix frames are the only products designed to keep seniors connected to family without training or learning new technology.
Choose the ViewClix frame that's right for you.
ViewClix 10
Calls, photos, and sticky notes
all on a 10.1" display
Learn more
ViewClix 15
Calls, photos, and sticky notes
all on a 15.6" display
Learn more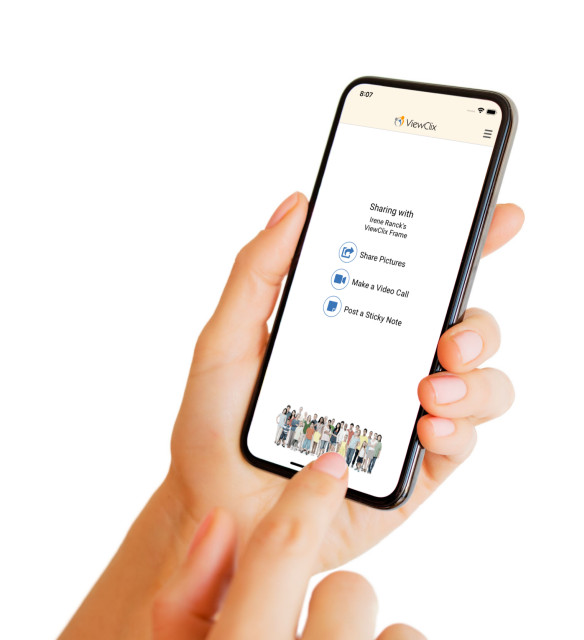 Family and friends
can use the ViewClix
mobile app to:
Video Call
Upload Photos
Send Sticky Notes
Keep in touch.
Keep it simple.
ViewClix simplifies the technology, making it easier for families and seniors to stay connected. Here's how:
ViewClix is always on and connected, showing pictures when not video chatting.
Seniors have no login, no accounts to sign up for, and no passwords to remember.
Auto-answer mode allows seniors to receive a call without pressing a button.
The frames are remotely managed by family, which makes them hassle-free.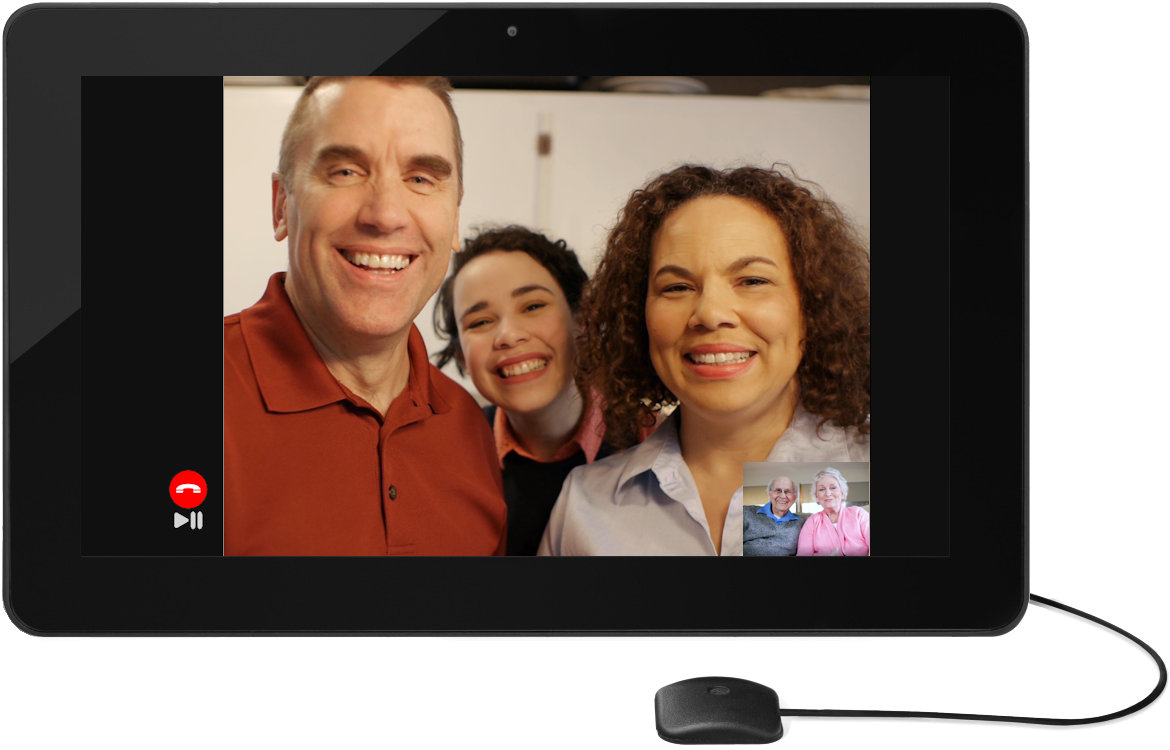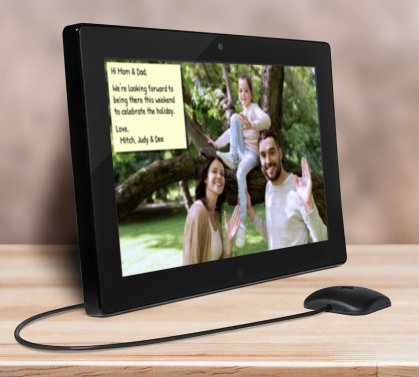 Your conversations.
Your memories.
Your family.
As we share more online, family privacy becomes a common concern. Those who grew up without the internet can feel even more uncomfortable using it. This is why the ViewClix Smart Frame was created with privacy in mind.
Prioritizing privacy for your family.

Only approved friends and family can video call and share with the frame.
Video calls are encrypted and never recorded.

Sleep Mode can be set for the frame to turn off and turn on at certain times.
How the ViewClix family is connecting with family.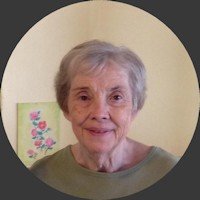 It is so easy to use. I love that you can put new and old pictures on it. I love seeing my grandkids that live in another state.
-- Nancy from Chicago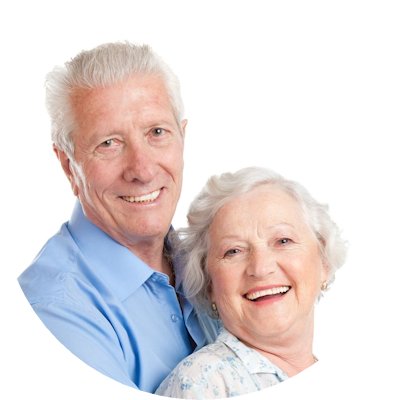 I love just sitting at dinner, watching the pictures & talking about them. The frame is set to "sleep" at night and if I'm up late, I miss it when it goes off! We are so used to having the frame on & seeing the family.
-- Bev & Rich from Oregon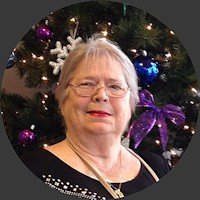 The ViewClix frame gave my friend Barb comfort that I could see her at night and talk with her when she didn't feel good. When Barb was in the hospital, I could check on her every hour at night.
-- Eman from New York